Friday, 4 January 2019
SF Airlines Launched International Freight Route, Lanzhou - Bangkok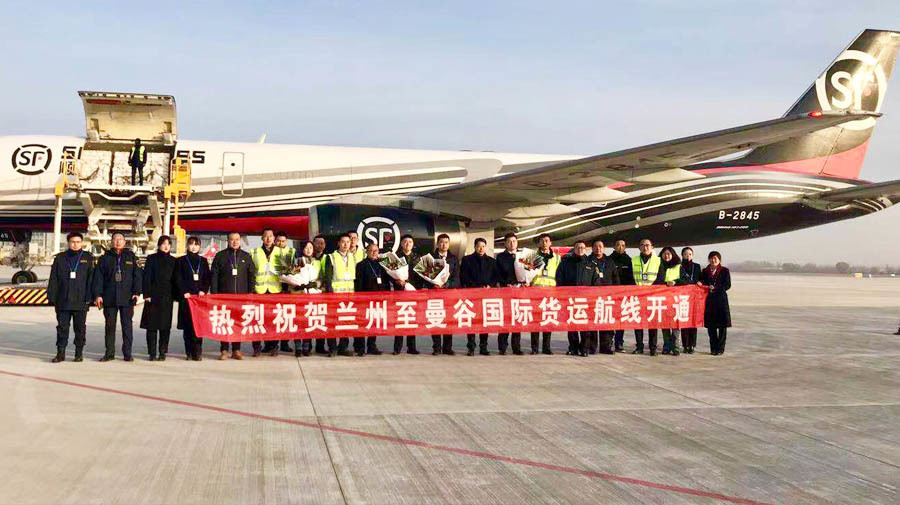 On December 24, 2018, a China air freight airlines, SF Airlines officially launched Lanzhou - Bangkok vv international freight route, covering 14 cities and regions internationally. 
The new air route will be flown by Boeing 757-200 freighter of SF Airlines. The transported goods are mainly general cargoes and fresh products.
In September, 2016, SF Airlines' freighter landed in Lanzhou for the first time, realizing milestone development of SF Airlines' flight route network from the east to the west. It also laid a sound operation foundation for the launch of Lanzhou - Bangkok route.
This international freight route is a customized air logistics route based on the improved operation capacity. The launch of the flight route will facilitate the trade exchanges between China and Thailand, and is also an important opportunity for SF Airlines to improve aviation network and participate in international cooperation.
The freighter route network radiating Asia continuously provides competitive flight guarantee for SF's international business development.
In the future, SF Airlines will try its best to improve its capacity and service quality, and devote itself to becoming customers' most trust-worthy partner with air transportation.