Thursday, 22 October 2020
Turkish Cargo Continues to Build The Global Air Bridge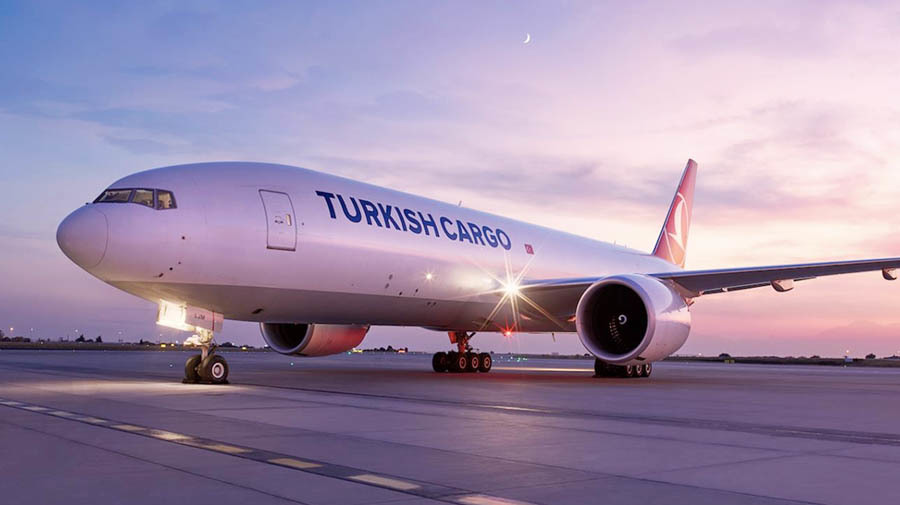 Maintaining its successful business processes across the world, Turkish Cargo increased the number of destinations of its direct cargo operations to 95 by adding London, Bucharest, Bangkok, Singapore, Beirut and Lahore to its direct cargo flight destinations. Global carrier reinforced its position as the air cargo brand with the widest direct cargo flight network of the world.
As of September, Turkish Cargo included Heathrow Airport (LHR) in London, one of the world's busiest airports, Suvarnabhumi (BKK), one of the largest airports in Southeast Asia, Singapore Changi Airport (SIN) and Rafic Hariri Airport (BEY), the only operational commercial airport in Lebanon, to its cargo flight network.
The successful brand also added Henri Coanda Airport (OTP), the busiest airport in Romania, and Allama Iqbal Airport (LHE) located in Lahore, the cultural center of Pakistan, to its cargo flight network with the winter schedule, thus reaching 31 direct cargo flight destinations in European continent, 22 in Middle East and 16 in Far East.
Connecting the continents to each other, Turkish Cargo continues to carry out its global business operations with its fleet of 361 aircraft, 25 of which are freighters, on the widest direct cargo flight network of the world among the air cargo brands, excluding express carriers with its 95 destinations. Achieving a sustainable growth with its infrastructure, operational capabilities, fleet and team of leading experts, and aiming to become one of the top 5 global air cargo brands, Turkish Cargo continues to raise its service quality in a sustainable manner by surpassing expectations in the ever-changing world with its new brand strategy, "Raise the Bar".