Tuesday, 5 April 2022
Antonov Seeks Funds to Build AN-225 Replacement Damaged in Conflict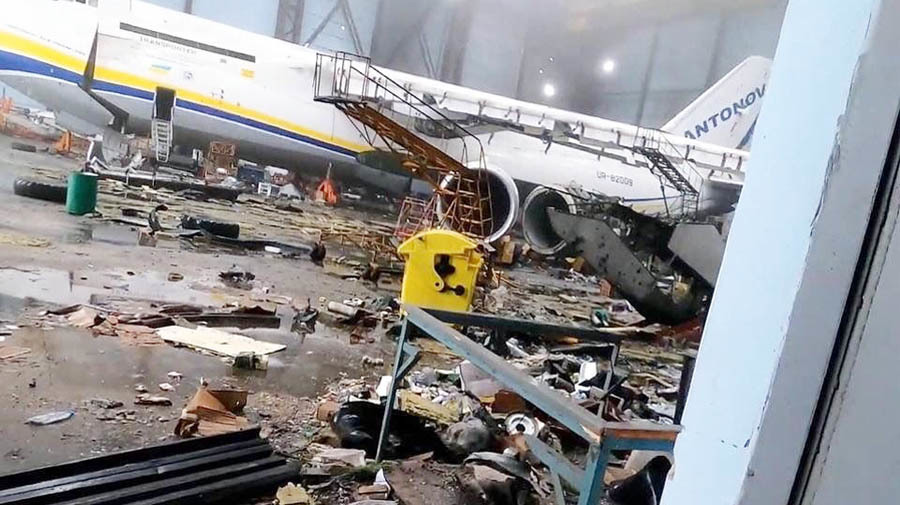 Kyiv, Ukraine-headquartered Antonov has issued an appeal to raise funds to replace its unique AN-225 "Mriya" aircraft that was recently destroyed during the conflict in Ukraine.
The Ukranian aircraft design and manufacturing company issued a statement on Facebook on March 25 that said it plans to establish an international fund to enable the ambitious project to build a new version of Mriya, reports London's Air Cargo News.
"We propose to establish an International Fund for the revival of the An-225 Mriya transport aircraft," said Antonov in the appeal statement.
The company refers to the aircraft as "destroyed" in the recent Facebook post, but it was previously unclear whether any of the aircraft had been salvaged when Antonov said in a Twitter post on March 3 that it "cannot report on the technical condition of the aircraft" but did not subsequently issue an update.
"Despite the difficult times, the Antonov team resolutely considers it necessary to prevent the complete irretrievable loss of the legendary aircraft as one of the symbols of modernity and to begin the revival of the AN-225 Mriya transport aviation flagship," said the appeal statement.
"There is every reason for this - design, scientific and technical documentation, and most important - availability, great desire and inspiration of the Antonov team. Unfortunately, at a difficult time for Ukraine and Antonov Company there is not enough money to solve this problem."