Sunday, 9 December 2018
DHL and CASETiFY Collaborate to Launch Special Edition Tech Accessories Capsule Collection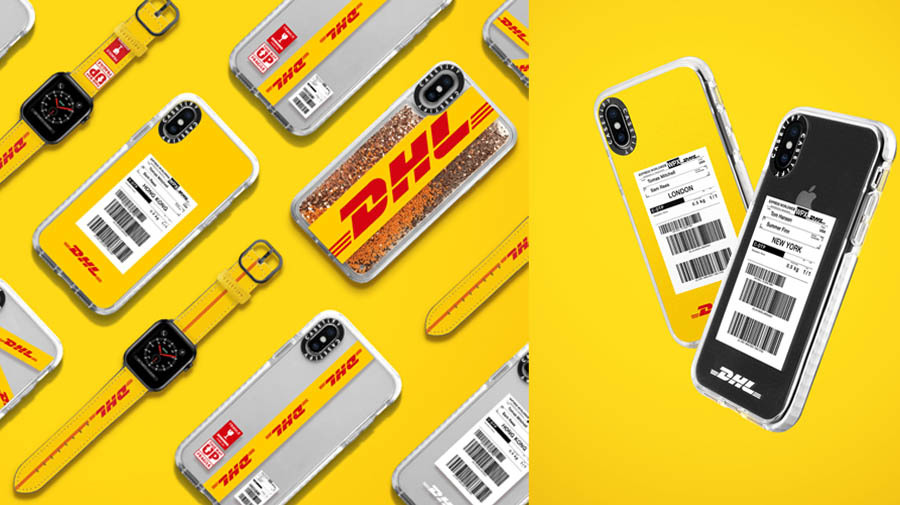 DHL Express, the world's leading international express services provider, and CASETiFY, the fastest growing global tech accessories brand, have announced the launch of their first "DHL x CASETiFY Tech Capsule Collection", a series of phone cases and watch bands inspired by DHL's brand attributes. The collection draws on CASETiFY's skillful creativity and reputation for high quality products.
The limited edition phone cases and watch bands feature DHL's signature red and yellow colors, tape and signature waybill, recognizable icons which bring to mind the brand's passion, high service quality standards, commitment to speed and can-do spirit. Adapting DHL's iconic symbols to CASETiFY's military-grade, drop-proof phone cases and durable watch bands highlights the collection's quality and functionality combined with a true sense of fashion and creativity envisioned by CASETiFY.
The DHL-themed accessories include two watch band designs playfully called "Wrap It Up" and "This Way Up," as well as five phone cases, "This Way Up," "Tape It Up," "The Glitter Yellow," and two versions of "Express It" (with yellow and clear color options), allowing customers to customize the cases by entering their preferred name and location on a waybill design.
The limited edition phone cases and watch bands are now available, from US$45 to US$50 on CASETiFY.com for worldwide delivery. For more information, please visit www.CASETiFY.com/dhl and DHL Express Hong Kong social channels (Facebook: @DHLExpressHongKong, Instagram: @dhlhk).