Tuesday, 29 May 2018
From 14 June 2018, Emirates to Launch a New Service Connecting Dubai, Bali and Auckland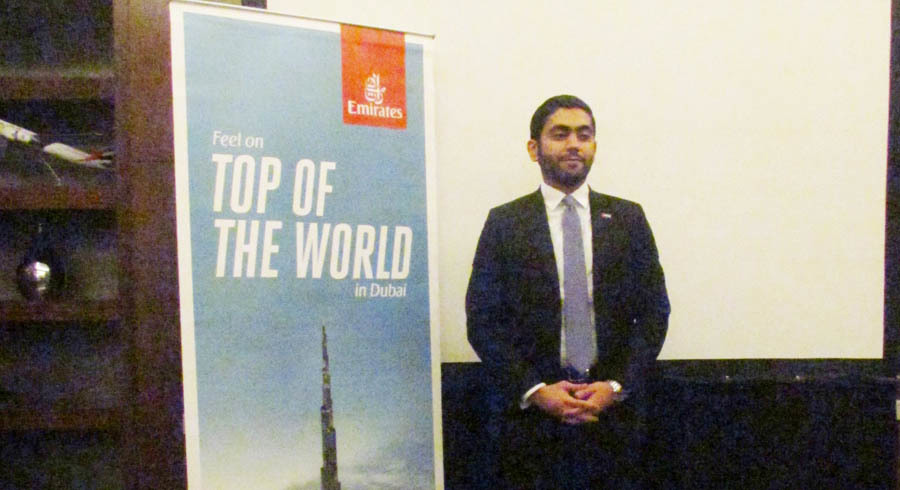 Rashid Al-Ardha, Emirates' Indonesia Country Manager
Emirates announced its plan to launch a new daily service connecting Dubai, Bali and Auckland, starting from 14 June 2018 during an Iftar gathering with Indonesian media hosted by Rashid Al-Ardha, Emirates' Indonesia Country Manager. 
The new route will enable travellers from Indonesia to enjoy a choice of three daily services between Bali and Dubai in the Summer*, as the new flight adds to Emirates' two existing daily services which are currently operated by a Boeing 777 300-ER in a two-class configuration. 
Emirates' new Dubai-Bali-Auckland flight will provide the only year-round non-stop daily service between Bali and Auckland, operated by a 777-300ER on the route, offering 8 seats in First, 42 seats in Business and 304 seats in Economy Class, as well as 20 tonnes of belly-hold cargo capacity. 
New Zealand's biggest city, containing a third of the country's population, Auckland is a vibrant, cosmopolitan community of more than 1.6 million people. Located on an isthmus between two harbours, the city has a wide range of attractive beaches, including popular surfing spots. Auckland also has a global reputation as a city of sails with an extensive variety of yacht and motor vessel marinas, a selection of bush walks within easy reach as well as numerous award-winning vineyards. Emirates has been operating to Auckland since mid-2003.
Flight details and connections to Emirates' global network 
Flight EK450 will depart Dubai at 06:55, arriving at Denpasar (Bali) at 20:20 local time, before flying on to Auckland at 22:00, arriving in New Zealand's biggest city at 10:00, the following day. 
Flight EK451 departs Auckland at the convenient time of 12:40, arriving in Denpasar at 17:55 local time. It will depart Denpasar at 19:50, arriving in Dubai just after midnight at 00:45, connecting to a number of flights to Europe and beyond, on the extensive Emirates and flydubai partnership network. 
In addition to serving Bali, Emirates also operates 14 weekly flights between Jakarta and Dubai.
* Emirates will operate double daily services to DPS from 28 October 2018, in accordance with winter schedules.