Tuesday, 23 November 2021
CMA CGM AIR CARGO Orders A New Generation of Freighter Aircraft, Four Airbus 350F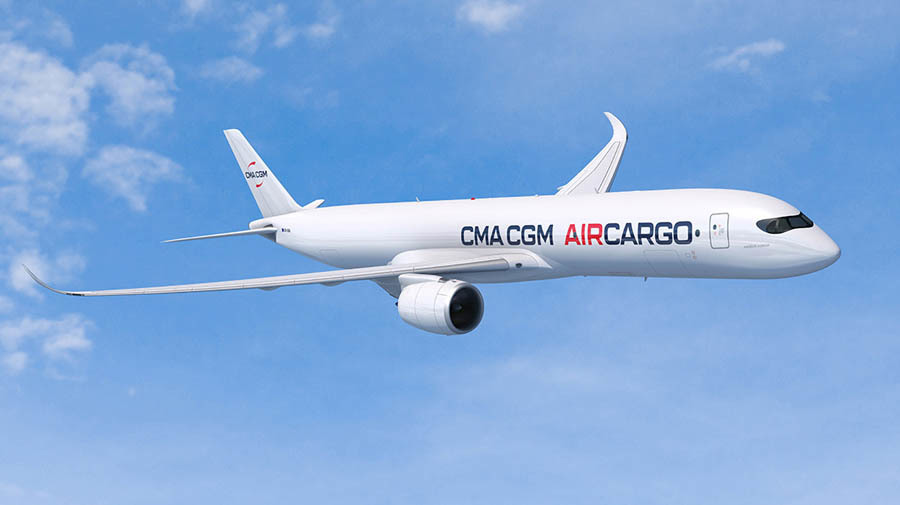 Equipped with the latest technologies and in particular with optimized fuel consumption, the A350F will be, upon delivery, the cargo aircraft with the best environmental performance in the sector, particularly in terms of CO2 emissions.
With a carrying capacity of more than 100 metric tons and a range of nearly 9,000 kilometers, the A350F will enable CMA CGM AIR CARGO to strengthen long-haul offer, to better meet customer needs.
Launched in February 2021, CMA CGM AIR CARGO, has today a modern fleet of 4 Airbus A330-200F which will be completed by two Boeing 777 Freighter aircraft, starting in spring 2022.