Wednesday, 8 March 2023
China Airlines Selects IBS Software's iCargo Platform to Modernise Its Cargo Operations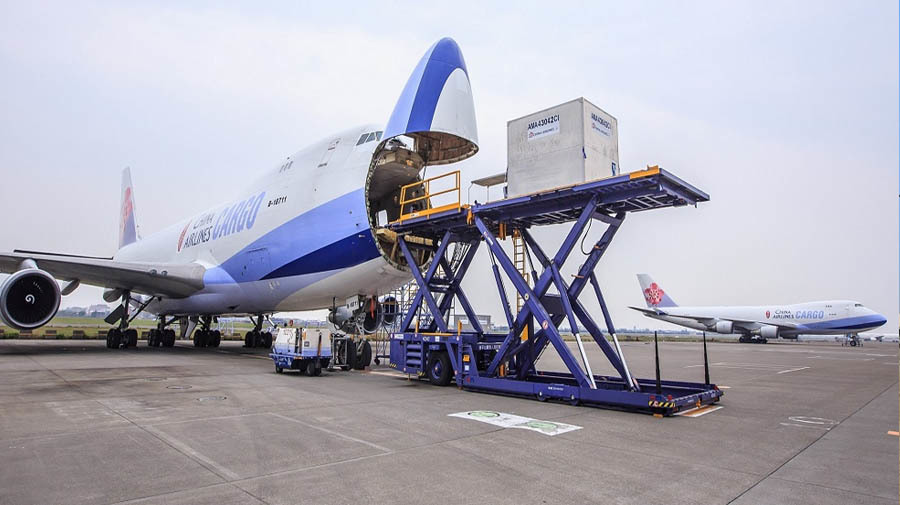 IBS Software, a global leader of SaaS solutions to the travel and cargo industry, has signed an agreement with China Airlines (CI), the leading Taiwanese carrier, to deploy IBS Software's iCargo solution as its new cargo management system. The aim is to facilitate CI's cargo digitization through iCargo's single platform to maximize the synergies across different entities and transform its cargo business globally.
With the new IBS Software platform, China Airlines will transition from their existing cargo system to a new single platform which includes sales, import and export operations, air mail handling and revenue accounting capabilities. It provides optimally automated digital technology for maximum efficiency and opportunities for sales management.
"China Airlines cargo has been endeavouring to modernize our digital capabilities for years. However, we see the evolutional change in digital sales and operations since COVID, and I believed SaaS is the right solution we are looking for." said Eddy Liu, Senior Vice President of Cargo, China Airlines. "We expect to build up a strong partnership with IBS Software and to realize faster time-to-market for our products and services without compromising compliance of data integrity."
"As a pioneer of APAC air cargo market and one of the heavyweight cargo players, China Airlines has extensive experience transporting special cargo and remains the carrier of choice for international transportation partners. We're honoured to be selected by China Airlines to support its growth journey." said Gautam Shekar, SVP and Region Head APAC and Middle East at IBS Software. "This agreement aligns with IBS Software's long-term strategy to further expand our presence in the exciting APAC market and help local customers modernise and add value to their cargo proposition."
China Airlines, the Taiwan-based carrier, was established in 1959 and has more than 10,000 employees worldwide. The China Airlines Group now operates a fleet of 112 aircraft, which includes 17 Boeing 747-400 and 5 Boeing 777 freighters. As a pioneer of APAC air cargo market, CI has extensive experience transporting special cargo such as precious relics, precision instruments, vehicles, large machinery, aerospace materials, artworks, and live animals. Well-known local and foreign companies have all made CI their preferred carrier for the transportation and transit of instruments and machinery. During the pandemic, CI quickly adopted a "prioritize cargo" business strategy to make the most use of freighter capacity and utilize the belly cargo holds of passenger aircraft utilized and assisted in delivering outstanding results. In recent years, China Airlines has received major awards, including: Air Cargo World's Air Cargo Excellence Award and Air Cargo Executive of the Year Award; being named the "Best Cargo Airline - Asia" by Air Cargo News magazine.
iCargo is an integrated solution that supports end-to-end business functions such as cargo reservations, rating, manifesting, import & export operations, warehouse management, revenue accounting, air mail handling and revenue management of cargo carrying airlines and ground handlers. This platform follows the air cargo industry's best practices and is fully compliant with global industry standards and initiatives, such as Cargo iQ, C-XML, OneRecord, e-AWB and e-Freight in general.