Monday, 18 September 2023
J&T Express Marks Eight Years of Expansion Across 13 Markets, Continues to Invest in Digitalization and Sustainable Development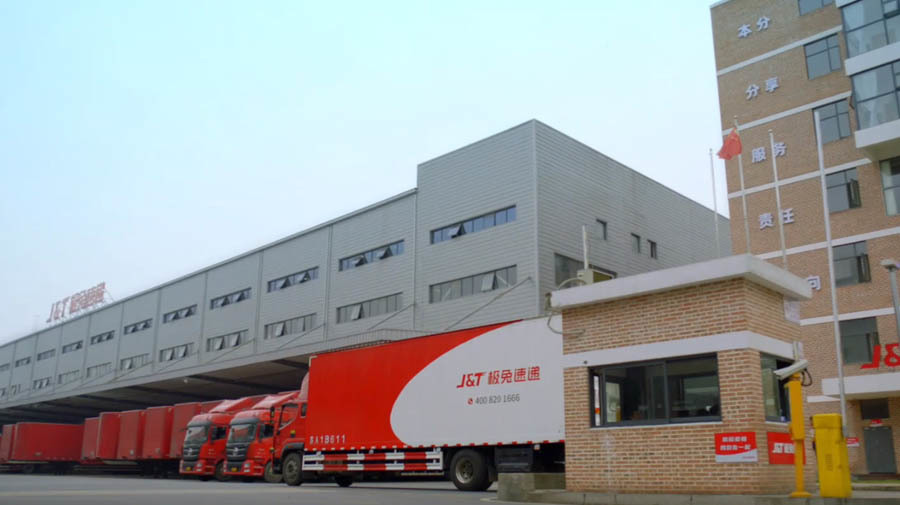 J&T Express, a global integrated logistics service operator, has pledged to strengthen its investment in digitization, artificial intelligence, and sustainable development as the company recently celebrated its eighth anniversary.
As the number one express delivery brand in Southeast Asia and the fastest-growing leading brand in China, J&T Express will continue to leverage these investments to further drive its business growth, increase operational efficiency and customer service satisfaction, while contributing to environmental and social sustainability.
Founded in 2015, J&T Express' network now spans thirteen countries. It is the number one express delivery brand in Southeast Asia by parcel volume in 2022. From the fourth quarter of 2020 to the end of 2022, J&T Express was the fastest growing major courier provider in China, boasting a network that covers over 98% of all counties and districts in the country. Moreover, J&T Express is the first Asian express delivery operator of scale to have expanded into Saudi Arabia, UAE, Mexico, Brazil and Egypt.
Self-developed technology platform powered rapid growth
Since inception, J&T Express has been committed to building integrated technology infrastructure capable of empowering its global operations. The company has designed the JMS system, a universal technology framework that encompasses a broad range of critical functions.
Through the JMS system, J&T Express is able to build and continually upgrade the address digitalization system in each market, allocate transportation and network resources, track and monitor the full lifecycle of parcels, ensuring high quality customer services, and providing regional sponsors and network partners with easy-to-use, reliable tools to manage local operations.
In particular, the JMS system is also highly flexible and adaptive, allowing for quick localization in new markets, typically completing platform setup within three months. In May 2023, J&T Express achieved a daily peak volume of over 630,000 parcels in Brazil, making the company the quickest among major local peers in Brazil to do so.
Moving forward, J&T Express will continue to optimize its JMS system, integrate and improve network management system, automatic sorting, data management and other technical platforms, ensuring a successful digital transformation of the company's all-encompassing business process. Leveraging its technological innovations in the fields of AI and machine learning, J&T Express will continue to strengthen the accuracy and efficiency of its logistics operations, improving the service quality as a whole.
Commitment to Environmental Sustainability and Social Welfare
While its business continues to grow, J&T Express remains committed to reducing the environmental impact at every stage of its business activities. This commitment includes actively responding to climate change, and initiating a number of social welfare programs, while giving back to the community and promoting sustainability.
In 2022, J&T Express deployed over 150 LNG-powered tractors across China, and equipped line-haul vehicles with advanced GPS system supported by GIS technology, allowing the company to monitor anomalies in transportation process, optimize the planning of line-haul routes and improve energy efficiency, which effectively reduces carbon dioxide emissions by 20% compared to traditional diesel tractors.
Moreover, J&T Express has undertaken various eco-friendly initiatives throughout its delivery process, including the promotion of electronic waybills, "slim tapes", reusable transfer bags, and reusable parcel boxes. The Company started to adopt reusable parcel boxes in China in April 2021. Over 20 million such bags embedded with RFID chips for route and status tracking were rolled out by the end of June 2023. Each usage of our RFID-enabled reusable transit bags can reduce carbon emissions by 169 grams. As of June 2023, J&T Express' reusable transit bags had been used over 733 million times, reducing carbon emissions by over 1,200,000 tons.
J&T Express leverages its business strengths to contribute to local societal development in every market it has a presence in. In China, J&T Express has launched more than 100 rural special routes to facilitate shipment of agricultural products to boost rural revitalization; in Vietnam, it facilitated the growth of the local traditional handcraft industry and small and medium-sized enterprises through business partnerships, training, and sponsoring exhibitions; in the Philippines, it is frequently involved in disaster relief efforts during floods, fires, earthquakes, and others; in Singapore, it collaborated with local NGOs to distribute vital supplies to migrant workers and their children during the pandemic.
While ensuring safe and timely delivery of each package, J&T Express strives to bring values to its employees, consumers, partners, and local communities by creating safe, efficient, and sustainable connections.