Sunday, 7 May 2023
Sichuan Airlines Launches Chengdu - Budapest Cargo Flight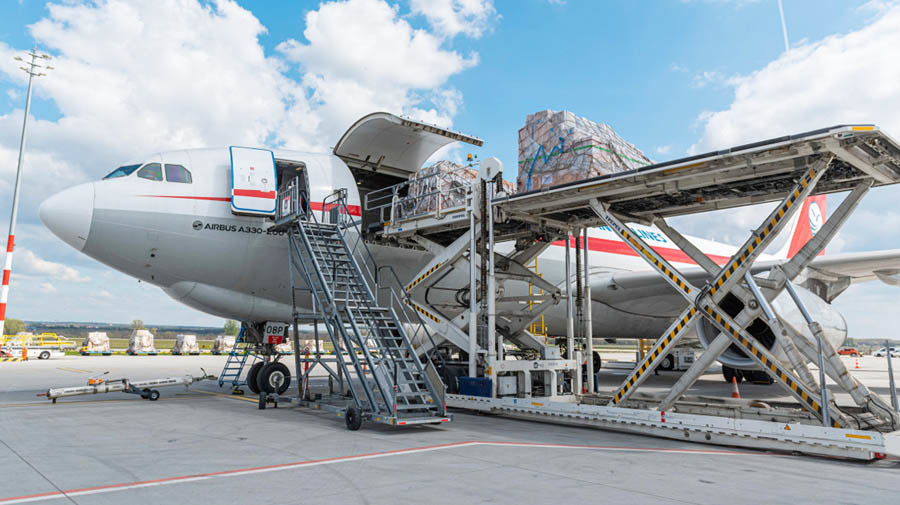 Sichuan Airlines, the leading airline in Western China, has launched a cargo flight between Chengdu Shuangliu International Airport in Sichuan Province, China and Budapest Ferenc Liszt International Airport. The new aerial connection is another important step towards Budapest Airport's regional leadership role in air cargo, which is also of key importance for the Hungarian economy.
The first regular cargo flight to Western China in the history of Budapest Airport was launched on Thursday (April 20). The first Sichuan-Budapest cargo flight by the Chinese carrier Sichuan Airlines will now operate three times a week between the Chinese province and Budapest, using an Airbus 330 P2F aircraft. In addition to general import-export cargo, the flight will also focus on e-commerce, making the new flight capacity a lucrative trade connection for both Hungary and China.
René Droese, the chief development officer of Budapest Airport, said: "As a result of the excellent joint work with our cargo community, Budapest Airport's role as a gateway for air cargo in Central and Eastern Europe is growing rapidly, especially to Asia, including China. We are seeing increasing demand for new cargo routes and for increased capacity on existing routes, and we plan to expand our cargo connections, besides Asia, to Western Europe and the transatlantic region as well. We are delighted to welcome Sichuan Airlines to Budapest and wish them every success!"
"The new aerial connection supports the success of the air Silk Road, as part of the Belt and Road initiative, further strengthening the excellent trade relationship between Hungary and China," emphasized Peter Xu, freighter station manager of Sichuan Airlines.
He added: "Sichuan Airlines' cargo network offers integrated, customized and professional logistics services for both Hungarian and Chinese companies, and the new flight will surely become an important logistics channel for the export of high-quality Hungarian goods to Chinese cities and vice versa."