Sunday, 3 December 2017
DHL Supply Chain Places Order for 10 Tesla Electric Semi Trucks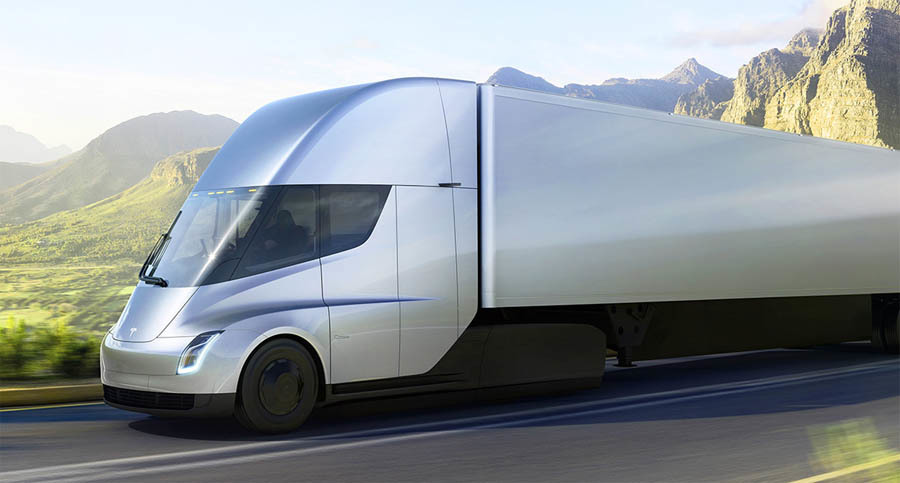 DHL Supply Chain, the Americas' leader in contract logistics and part of Deutsche Post DHL Group, announced that it has placed an order for ten Tesla Electric Class 8 Semi Trucks on Nov. 29, 2017. The transportation management leader, known for its futuristic technologies like Resilience360, is one of the first third-party logistics companies to order the trucks.
DHL Supply Chain will test the trucks, which will be available in 2019, at its customer operations in major U.S. metro cities. The trucks will be used for shuttle deliveries and same-day customer deliveries, and will be tested for mileage efficiency on longer runs from major markets to other DHL operations across the country.
"At DHL Supply Chain, we're always thinking beyond today's shipment - whether that be thinking about tomorrow, next month or two years from now when these trucks become available," said Jim Monkmeyer, President of Transportation at DHL Supply Chain North America. "This is a revolutionary approach to trucking, and we want to be a part of it for our customers, for our employees and for our industry."
DHL Supply Chain also plans to evaluate the trucks' impact on drivers' quality of life and job satisfaction. DHL Supply Chain's 2017 talent gap research report highlights a supply chain talent gap that has the potential to spiral into a talent crisis. And according to the American Trucking Association, the shortage in drivers could double from 48,000 in 2015 to almost 100,000 in 2020.
"Factors like comfort and time on the road play a large role in driver job satisfaction," added Monkmeyer. "While we always try to optimize transportation routes to allow our drivers to be home same-day, we're also excited about the potential to bring our drivers the comfort and safety benefits that the Tesla Class 8 truck could offer."
Deutsche Post DHL Group plans on being the industry's driver of electromobility and market leader in green logistics. Its e-mobility initiative is also part of its ambitious GoGreen program, an environmental protection project that will help Deutsche Post DHL Group become the first logistics company to reduce all logistics-related emissions to net zero by 2050. Thanks to 5,000 StreetScooter e-vehicles, developed and manufactured in-house, and some 10,500 e-bikes and e-trikes, Deutsche Post DHL Group today operates the largest electric fleet in Germany. For the good of the environment and its customers, the company plans to replace its entire mail and parcel delivery fleet in the mid-term with electric vehicles that are charged with electricity generated from renewable energy sources.