Tuesday, 23 February 2021
CMA CGM to Plant 25,000 Trees in Indonesia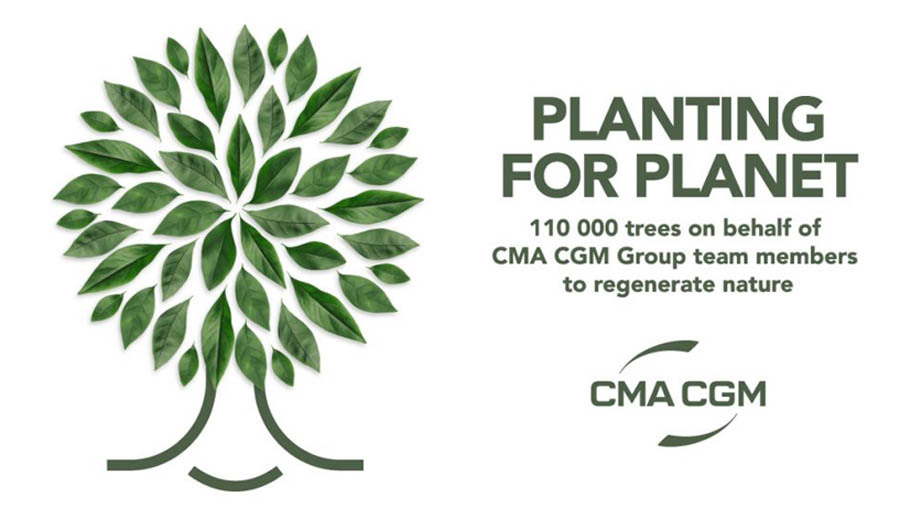 The CMA CGM Group, a world leader in shipping and logistics, undertakes a global reforestation initiative. As many as 110,000 trees will be planted throughout 12 countries as part of local reforestation programs designed to regenerate nature and support the development of local communities. 110,000 trees for each of the Group's 110,000 staff members.
The Group is resolutely committed to sustainable development and to the preservation of our natural environment. As such, several initiatives have been undertaken that fully embody the Groups "Acting for People", "Acting for Planet" and "Acting for Responsible Trade" commitments.
For Indonesia, this world's third biggest shipping company will plant as many as 25,000 trees in Pejarakan, Bali to conserve and regenerate mangrove ecosystems. CMA CGM will partner with Putri Menjangan, a community led initiative dedicated to the conservation and regeneration of the remaining mangrove forest in Pejarakan.
In a press statement, CMA CGM explained that this holistic approach to community-led ecosystem management aims at restoring Pejarakan's mangrove ecosystems highly degraded by erosion, floods, tsunamis, and groundwater salination, by planting native tree species such as Rhizophora Stylosa, Rhizophora Mucronata, and Rhizophora Apiculata. Mangroves benefit the overall environment by providing coastal and climate protection, reducing water salinity, and supporting fish nurseries.
Delivering Environmental, Social, and Economic Benefits
This global reforestation initiative will deliver environmental, social, and economic benefits within each of the local communities and throughout the 12 countries involved in the project: Canada, USA, Peru, Brazil, France, Romania, Morocco, India, China, Philippines, Indonesia, New Zealand. Beyond mitigating the impacts of deforestation, planting trees promotes the regeneration of soils and ecosystems that are crucial to preserving biodiversity.
In addition, a number of CMA CGM staff members will have the opportunity to take part in participatory plantings in one or more of the 12 locations worldwide. This operation is led in collaboration with PUR PROJET, the Group's partner with whom we develop an exclusive carbon compensation offer as part of our environmentally responsible ACT with CMA CGM+ services.