Monday, 1 November 2021
Garuda Indonesia to Expand the Cargo Connectivity to Europe and America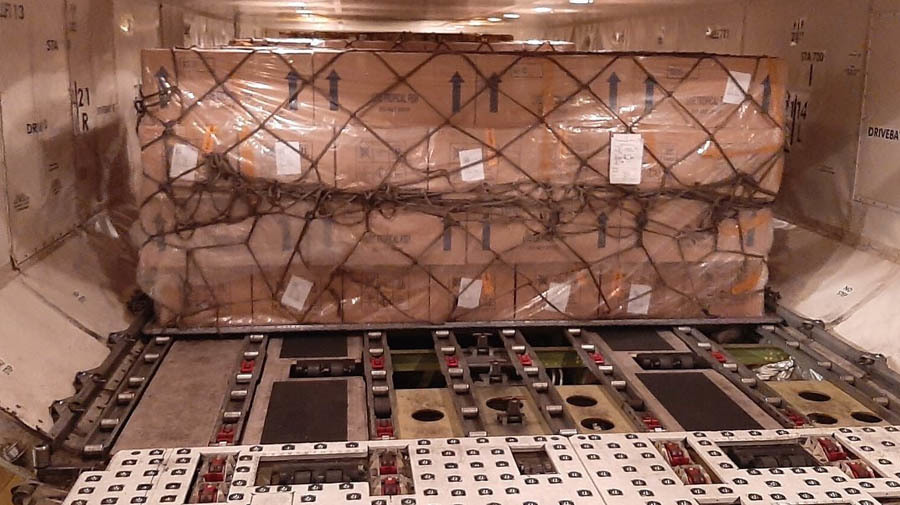 Garuda Indonesia, the flag carrier, is expanding its cargo delivery network to Europe and America by signed agreement of air transshipment cargo cooperation with airline partners and cargo agents. As for the expansion of the cargo delivery network, currently, Garuda Indonesia serves as many as 16 flight destinations in Europe and America such as Los Angeles, New York, Dallas, Atlanta, London, Brussels, Frankfurt, and other cities which are served in collaboration with 10 (ten) airline partners.
Air transhipment cooperation is a cargo flight network development strategy that is carried out through collaboration with Special Prorate Agreements, Joint Freighters, and Block Space Agreements with airline partners and cargo shipping agents that allow Garuda Indonesia to support international cargo delivery services outside the flight network served.
Through the air transhipment cargo partnership that has been established with more than 30 world airlines, Garuda Indonesia offers value-added services to its service users through a wide selection of cargo delivery services to more than 70 international destinations.
"The optimization of this air transhipment cargo partnership is part of the Company's commitment to maximizing the positive growth momentum of the Garuda Indonesia cargo business line, which also represents our ongoing support as a national flag carrier in providing service accessibility. air cargo to support the expansion of the national export commodity market share," said Ade R Susardi, Garuda Indonesia's Director of Service and Commercial.
"The expansion of this air transhipment cargo cooperation is expected to be an added value for the needs of users of cargo shipping services that are increasingly seamless, fast at competitive prices, where Garuda Indonesia also ensures that cargo shipments are handled based on transportation procedures that refer to international regulations stipulated by International Air Transport Association (IATA)," said Ade.

The expansion of the international cargo delivery network is part of Garuda Indonesia's strategic steps in optimizing the market share of cargo transportation which is predicted to continue to grow. This projection is also supported by the growth of cargo transportation were until July 2021, the number of cargo transported on Garuda Indonesia's international flights increased by 90 percent compared to the same period in the previous year.