Sunday, 13 June 2021
JD ID Reaffirms Commitment to Customers As Indonesia Faces Local Lockdown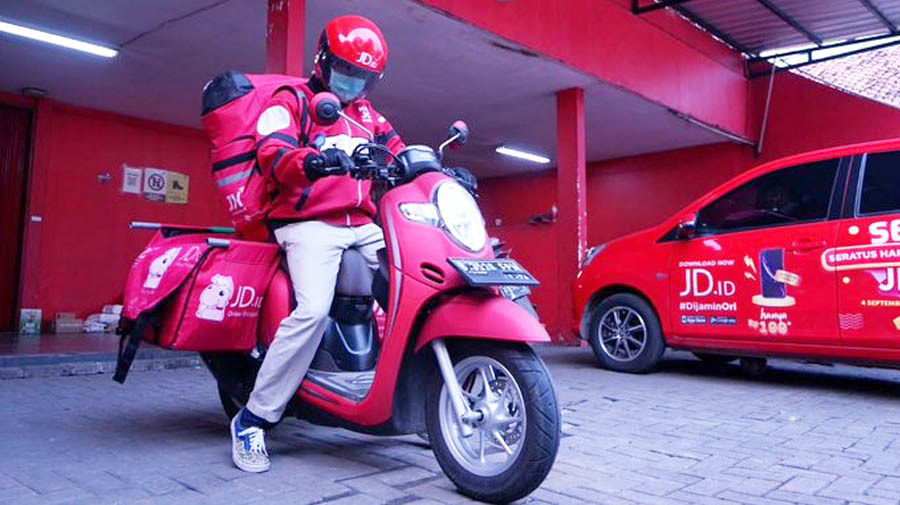 As Indonesia faces lockdown conditions due to a recent spike in COVID-19 cases, JD.com's joint e-commerce venture in the country, JD.ID, has ramped up efforts to ensure the safe, stable supply of much-needed products for the community.
"Together with sellers and suppliers, we will strive to serve and meet the needs of the Indonesian people, even in the current challenging situation," said JD.ID Chief Marketing Officer Leo Haryono, on June 10 in Jakarta. "In response to the current government policy, we also want to urge all people to stay at home, while we provide for your needs and deliver them to your doorstep."
JD.ID's top priority during the local lockdown is ensuring adequate stock for essential items like food, health products, and medicine, which are currently in high demand.
In this regard JD.ID's partners also have a role to play, regarding the stabilization of product prices despite spiking demand, Haryono said. "We invite sellers and suppliers to comply, support, and promote government efforts, especially in terms of price control for products."
JD.ID's commitment to the community spans end-to-end services, from warehouses, drop points, couriers, customers service to after-sales, he said.
For example, JD.ID has implemented stringent precautions to ensure the cleanliness of the work environment, stock of goods, ready-to-ship packages, and delivery vehicles. Before entering JD.ID warehouses, workers' temperatures are checked and garments sprayed with disinfectant. Gloves and masks are required in all areas of the warehouse and other enclosed spaces. All JD.ID workspaces including warehouses, drop points, delivery vehicles, and more are disinfected regularly.
Additionally, JD.ID's customer service team is on high alert to address customer complaints and requests during this period, as new customers adjust to unfamiliar processes.
"JD.ID has been established since 2016, and since then we have continued to strive to provide the best shopping experience to customers and fulfill their needs," Haryono said. "As we face this difficult time, JD.ID remains deeply committed to serving the community's needs."