Monday, 26 July 2021
Korean Air Ranks First in Global Customer Satisfaction for 17th Consecutive Year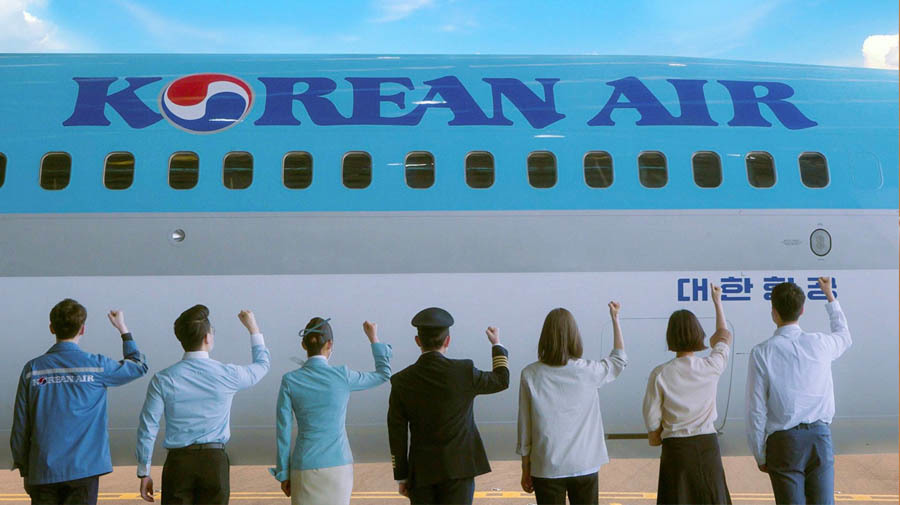 Korean Air took first place in the air passenger transportation service sector at the 2021 Global Customer Satisfaction Index (GCSI) awards. The airline has maintained its top rank for 17 consecutive years since 2005.
Hosted by the Global Management Association (GMA), the GCSI awards recognize the best corporation in Korea in each category. Companies are evaluated for customer satisfaction levels, global competitiveness, and customer loyalty.
Korean Air has received recognition for its efforts to enhance customer service, such as the differentiation of its services and the introduction of next-generation, eco-friendly aircraft.
Recently, the airline has made various efforts to improve the quality of customer service through introducing a self-developed baggage reconciliation system, adding a "cash and miles" payment option, increasing the selection of in-flight entertainment, renovating the lounge operations system using big data, and strengthening in-flight hygiene and safety measures.
The airline has been reassuring its customers and employees of safe travel through the launching of the Care First program, which provides multiple layers of protection throughout the passenger journey.
The airline has created a dedicated page to the Care First program on its website (www.koreanair.com), where customers can check detailed information regarding safety measures in place throughout their journey such as cabin disinfection, self check-in options, "back to front" zone boarding, temperature checks at the gate, social distancing measures, mandatory face mask policy, etc. The airline shows a Care First introductory video in the cabin as well as a comprehensive video of the program on its website and SNS channels.
Korean Air's cabin crews wear face masks, gloves, and goggles, and the airline maintains the highest quality of cabin air with HEPA (high-efficiency particulate air) filters, which remove 99.97% of any viruses or bacteria and circulate the cabin air every two to three minutes.
"We are delighted that Korean Air has ranked first for the 17th consecutive year," said LEE Seungbum, Korean Air's Chief Customer Service Officer. "I would like to express my sincere gratitude to all our employees for their dedication and commitment to customer service excellence."
In May, Korean Air received a "5-star COVID safety rating," from Skytrax, becoming one of a few global airlines to achieve recognition for COVID-19 safety standards.
Also, the airline has recently been announced the winner of Air Transport World's (ATW) 2021 Airline of the Year. Korean Air was recognized for its excellent leadership, financial stability, customer service excellence, safety measures, and response to the COVID-19 pandemic.
Korean Air will continue to instill confidence in its customers in safe travel through proactive communications and excellent customer service.