Saturday, 21 May 2022
Ethiopian Cargo Transports Over 50 Million COVID-19 Test Kits from South Korea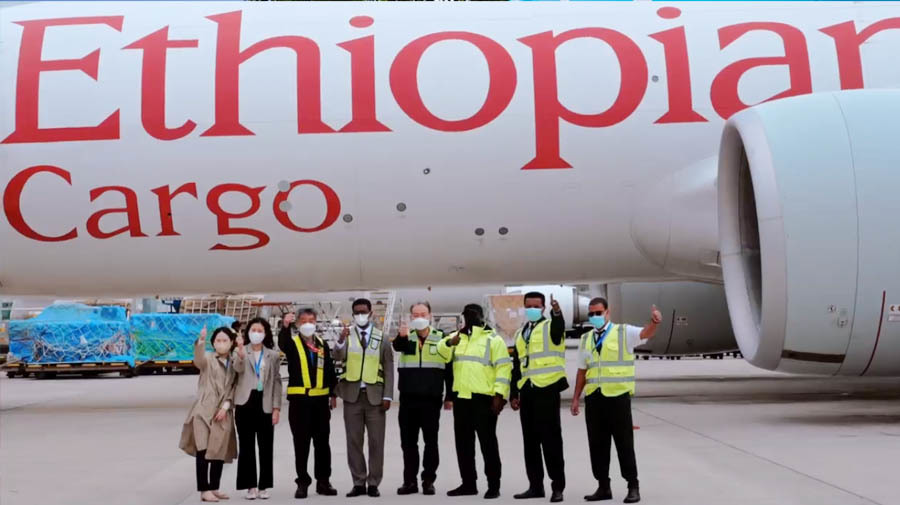 Ethiopian Cargo & Logistics Services (Ethiopian Cargo), Africa's largest network operator, has transported more than 50 million test kits from South Korea to United States and Canada in the first quarter of 2022. Ethiopian operated 61 scheduled flights to transport the 3200 tons of time-sensitive kits directly to US and Canada.
Commenting on the milestone, Mr. Miretab Teklaye, Ethiopian Airlines Country Manager for South Korea said, "We are glad that we earned the trust and confidence of our customers to transport the highly sought after test kits of South Korea to the United States and Canada. Our schedule flexibility and operational excellence were absolutely essential to deliver these time-sensitive shipments on time to their final destinations. We are proud that we are contributing our share in fighting the pandemic".
Ethiopian Cargo is at the forefront in distributing medical supplies since COVID-19 broke out. The airline played a leading role in the distribution of PPEs in the wake of the pandemic and continued its global cargo service to transport vaccines and test kits worldwide.
Housed within the largest trans-shipment terminal in Africa, the state-of-the-art Pharma Wing of Ethiopian Cargo has been central to the airline's effective and efficient handling and shipping of medical supplies across the world.
Currently, Ethiopian Cargo operates 9 dedicated modern B777F freighters and three 737-800 freighters.
Ethiopian Airlines office in South Korea will continue delivering its high standard cargo service to more than 130 destinations globally with its three scheduled freighter flights operated with B777 in addition to the passenger belly capacity.