Thursday, 5 May 2022
J&T Cargo is Ready to Become Customers Mainstay in Delivering Big Scale Logistics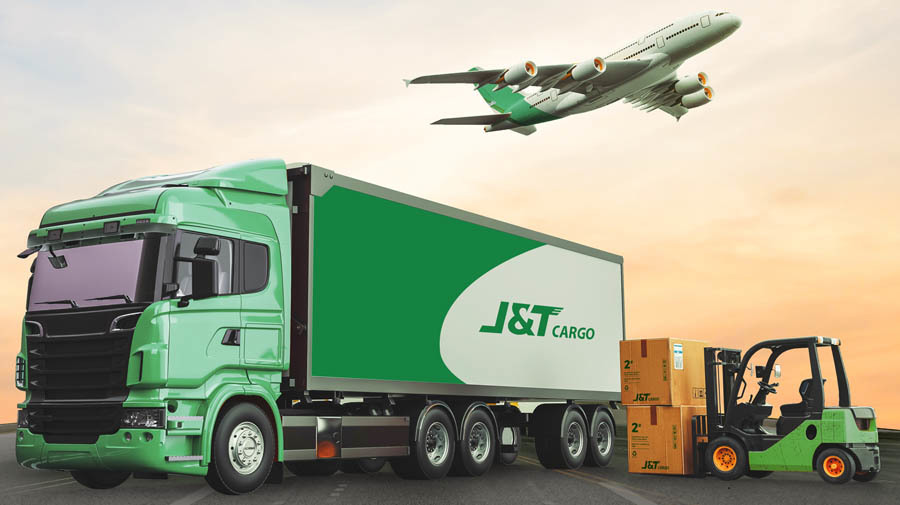 The high growth of e-commerce in Indonesia is in line with the change in people's lifestyle (shopping) to digital technology, from choosing items, and ordering items to payment. This relates to the marketplace/online shops that sell various items of SMEs or factories. Moreover, the growth of e-commerce also gives a positive effect on the logistics sector as there are many new companies. Both new and existing companies use the digital-technology-based application to proceed the goods delivery.
Along with the national economy growth, the challenge for logistics business is big-scale delivery (volume and or sizes), especially for customers with big-scale businesses where their big-volume delivery is their day-to-day activities. It, definitely, needs the best solution for the big scale goods distribution to several regions (domestics) or countries (International).
In this case, J&T Cargo Indonesia (J&T Cargo) as a logistics company that focuses on big-scale package delivery can give effective logistic solution on the success of a business through speedy delivery in time, cost, and finally, it will give satisfaction to customers.
To know more about JT Cargo's development, Cargo Times (CT) recently conducted a special interview by email to Mr. Jonathan, CEO of J&T Cargo Indonesia. Next is our interview:
CT: What is the background of J&T brand establishing J&T Cargo?
Jonathan: J&T Cargo is a technologically innovative global cargo express company under J&T Brand. J&T Cargo Indonesia focuses on shipping delivery with large sizes and bigger volumes, which can reach shipments to all regions over Indonesia.
J&T Cargo Indonesia's first journey began with the establishment of the first DSO (Direct Sales Outlet) in Jakarta, Outlet A in Medan and Lampung, and Outlet B in Makassar on August 12th, 2021. After that, we were officially launched on August 20, 2021.
CT: Currently, how many branches, warehouses, employees, and transportation fleets of J&T Cargo in Indonesia?
Jonathan: Based on our latest data, we have around 2,100 outlets, and 61 gateways spread across Java, Sumatra, Kalimantan, and Sulawesi. Also, around 1,000 fleets spread from Sumatra to Sulawesi.
For employees, we have experienced an increase with a total of 3,000 J&T Cargo employees all over Indonesia. Aside from that, we also have an increase for our SLA with the average for Java Island is 42 hours. It means that the package can be received by the customer in less than two days.
CT: What is the J&T Cargo services product that you offer to customers?
Jonathan: We have three cargo shipping services that customers can choose from, Fast Track, Air Track, and Eztrack.
> Fast Track: Standard cargo shipping service and receive all products calculated based on kilos with standard SLA by land with estimated delivery of 2-7 days.
> Air Track: Air cargo shipping service and receive all products calculated based on kilos with standard SLA by air with an estimated delivery following to Air Cargo Mechanism
> Eztrack: Cargo shipping service specifically for e-commerce clients that allows them to make orders, view shipping costs, and check delivery status in an integrated way with API connection system. This service is also equipped with full dedicated customer service and weekly delivery reports.
Even though we provide variety of cargo shipping services, we still hold on our value, which is to provide professional, accurate, and efficient service. Other advantages of our service are we have warehouse service, standard management, full tracking, fast response, coverage all over Indonesia, and customers can claim a guarantee.
CT: What strategy do you want to take to be able to gain from the e-commerce business, considering that there are many such logistics players and the competition between companies is very tight?
Jonathan: Starting from our mission, "Customer-Oriented & Efficiency-Based", we want to Be The Best Choice For Customers. Therefore, we give the best to customers in terms of customer service and delivery services.
To achieve this mission, we have several features for our customers, full tracking through our website, pick-up service for VIP clients, and API integration.
CT: As a company that prioritizes digital technology, are there any breakthrough plans in the future that you would like to do to support the smooth operation of the company? And also improve service to customers?
Jonathan: Talks about digital, we also facilitate our customers with API Integration. API Integration is an application that our customers can use to create orders, print labels, tracking their package, until see the cost of the shipping cargo packages that they want to send.
This API Integration will be directly connected to J&T Core our system, so we can provide superior service to our customers in real-time and conveniently.
CT: Can you explain the purpose of your company's mission, "Bringing a harmonious and sustainable logistics ecosystem"?
Jonathan: As a B2B logistics company, we have our vision and mission as our guide. Our vision is to become a healthy and sustainable corporation. Healthy and sustainable means that we want our company to continue to grow and develop into a healthy and long-term company.
To reach that vision, we have created our mission, "Customer-Oriented & Efficiency-Based". We believe that effective logistics largely contributes to the success of the business through quick deliveries in minimum time, cost, and in the end, satisfaction from customers.
CT: How do you try to improve the skills and knowledge of the company's ManPower (HR)?
Jonathan: We provide training for HQ J&T Cargo to give the employees enthusiasm and have one goal perception. In J&T Cargo we always emphasize that even though H&Q only presents 3% of all J&T Cargo employees, any decisions we make will have an impact on our employees in all areas.
Aside from that, we also plan to do a mentoring program for new employees to introduce the company culture and company details further. Hopefully, with this kind of program, vision, and mission we can be the best choice for the customer and B2B logistic companies in Indonesia as well.