Friday, 21 December 2018
Air Cargo Tariff increases, Courier Companies Move to Freighter?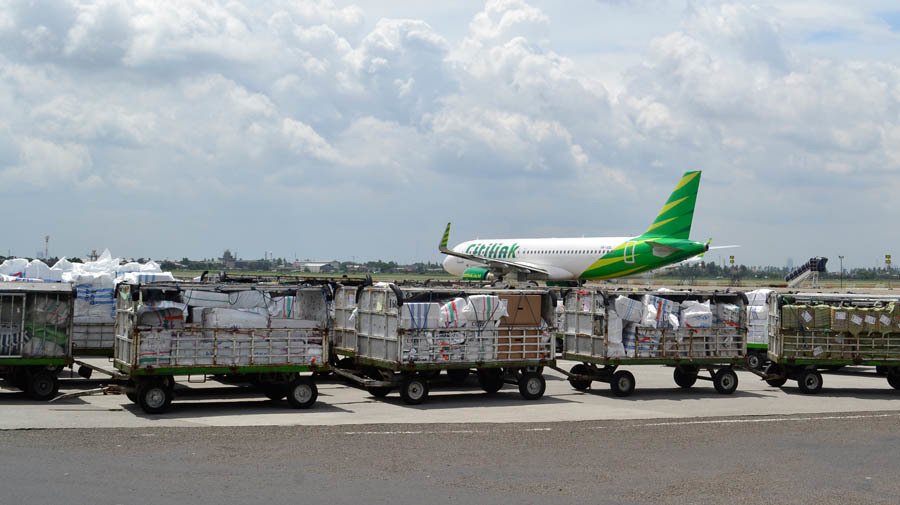 Entrepreneurs, especially those who are the members of Indonesian Logistic, Post, and Express Delivery Company Association (ASPERINDO) raise objection to the air cargo or Airway Bill (SMU) tariff rise to some airlines in Indonesia as per October 2018. Moreover, the rise of Airway Bill is not proportional with the services given by the regular airlines.
Based on the rise, Asperindo' Central Executive Board suggested their members to rise the delivery tariffs by 20% - 50% in early 2019 at the latest.
Besides the delivery tariff' rise, Asperindo will lease special cargo flights (freighter) with 15 tons – 17 tons capacity, Boeing 737 Freighter as an act to protest the tariff' rise on air cargo services charged to the regular airlines.
The cost of Airway Bill, basically, is a receive note, a document as a physical evidence of delivery agreement for the delivery by air between cargo consignors and carriers with the consignee authority to collect the cargoes.
The document is received from an agent appointed by some airlines to sell an airway bill. For domestic flights, some airway bill agents are like Lion Air, Garuda Indonesia, Citilink, and Sriwijaya Air. For the International flights could go to Airway Bill agents, Malaysia Airlines or Singapore Airlines. The rise of airway bill is vary from 40% to 90%.
Indeed, the rise of air cargo tariff is dilemmatic. At one side, the rise of aviation turbine fuel and Rupiah depreciation against US Dollar become ones of the causes of aviation operational cost rise.
On the other side, the Airway Bill tariff rise impacts the rise of cargo delivery tariff too so that the micro, small and medium entrepreneurs (UMKM) are being disrupted. Moreover, e-Commerce business is growing rapidly in Indonesia. Asperindo also note that the rise doesn't go along with the government's effort to press the national logistic tariffs.
The Airway Bill' soaring cost make entrepreneurs in express delivery service face difficulties to press the price especially on interisland delivery. With the rise of air cargo costs, indeed, it causes special burdens to the entrepreneurs in logistic business since the cargo tariffs contribute around 30% of the total express logistic entrepreneurs' delivery costs.
Actually, in the middle of the air cargo tariff' rise, e-Commerce business potency, express delivery entrepreneurs should consider owning a cargo airline of their own.
Reported from the online media bisnis.com, the Air Transportation Vice Chairman of Indonesia Forwarder and Logistic Association (ALFI) Arman Yahya said, owning self-airline gives some benefits such as independency to regular airlines.
As an example, PT Tiki Jalur Nugraha Ekakurir (JNE), a company with big reputation in logistic business, or J&T Express that keeps growing positively, even though they are only 3 years. I think, both companies could own their own air freight as they do have wide range destination in Indonesia.
Furthermore, both companies have set big investment building a mega hub with an automatic sorting machine in order to catch opportunities in booming e-commerce.
Similarly, some overseas delivery companies like FedEx, DHL and TNT have also operated their own freighters, even an express delivery company from China operate their own freighters.
They still depend on chartered airlines or other freighters for the deliveries to Indonesia though, like MYIndo Airlines, Raya Airways, KMile, and others. However, a move to use their own freighter(s) may become a good precedent for the courier companies in Indonesia in the future.
It's necessary to know and consider accurately that owning airplane may arise new costs such as maintenance costs or airplane parking apron cost that is not even cheap.
However, the big potency in delivery business in Indonesia needs special touch from a logistic company, like to own their own airplane.