Wednesday, 25 April 2018
Working Together with APLog, Tiket.com Gave Free Wrapping to The Members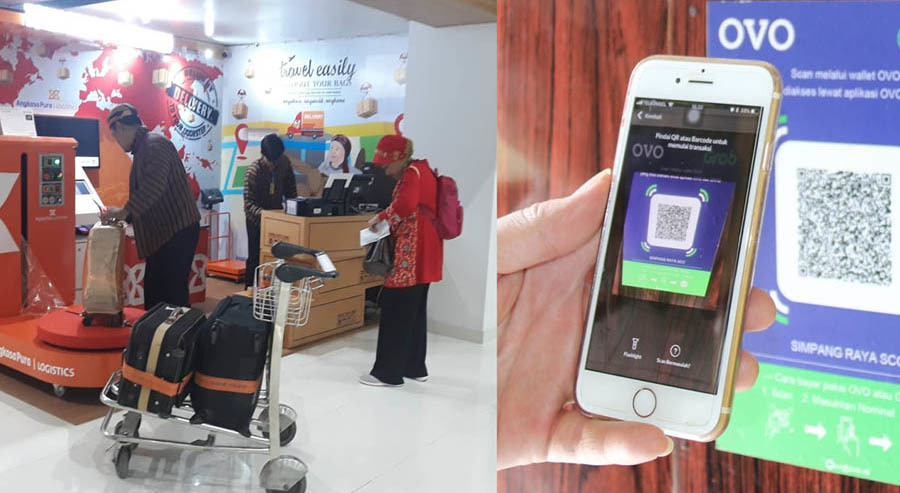 Tiket.com made a new breakthrough by giving benefits to each transaction that the customers do. The breakthrough is giving free wrapping facility to the elite members of Tiket.com, which work together with the State-owned logistic, PT Angkasa Pura Logistik (APLog) for Total Baggage Solution (TBS) services or services to the customers for cabin goods strapping/wrapping packaging in each airport.
The establishment of this joint venture was signed by the signings between Co-Founder & Chief Marketing Officer of Tiket.com Gaery Undarsa and the Managing Director of PT Angkasa Pura Logistik, Herry A.Y. Sikado at Tiket.com's office, Jakarta, Monday (16/04). 
The free facility for elite members, who are tiket.com regular customers that have produced more than 10,000 Tix Points of their transaction. Elite members who want to get this facility should make transaction without minimum purchasing and depart from one of 11 (eleven)  airports under State-owned airport operator PT Angkasa Pura I, like Adi Sutjipto Yogyakarta, Adi Sumarmo Surakarta, Ahmad Yani Semarang, Juanda Surabaya T1 and T2, Ngurah Rai Denpasar, Lombok Airport, Sam Ratulangi Manado, El Tari Kupang, Banjarmasin and Gorontalo.
The free facility can be enjoyed from 16 April 2018. Later, the elite members who travel via those airports will get short messages (SMS) from Tiket.com 4 (four) hours prior to the departure. The Elite Members just show off the SMS and Virtual Card in Tiket.com application to the APLog officers to get free wrapping facility.