Sunday, 27 December 2020
Supporting The Repatriation of Wildlife Conservation, Garuda Indonesia Sent Back 11 Orangutans from Malaysia and Thailand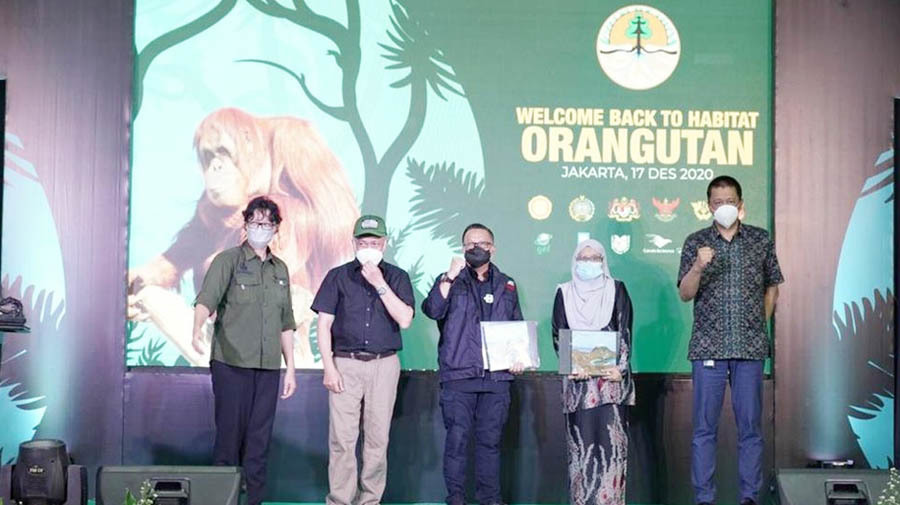 The flag carrier, Garuda Indonesia supports the process of repatriation of protected animals, by flying 11 (eleven) Orangutans from Malaysia and Thailand. The protected wildlife repatriation flight arrived in Jakarta on Thursday (17/12) via two flight routes, namely Suvarnabhumi Airport, Bangkok (BKK) - Soekarno-Hatta International Airport, Jakarta (CGK), and Kuala Lumpur International Airport, Kuala Lumpur (KUL) - Jakarta (CGK).
President Director of Garuda Indonesia Irfaniaputra said, "It is an honor for Garuda Indonesia as the national flag carrier to have the opportunity to participate in supporting the government's ongoing commitment through the Ministry of Environment and Forestry of the Republic of Indonesia in preserving endangered species in Indonesia while fighting illegal wildlife trade".
In preparing for the repatriation process, 11 (eleven) orangutans are divided into 9 (nine) orangutans from the National Wildlife Rescue Center, Perak (Malaysia) and 2 (two) orangutans from Khao Prathap Chang Wildlife Breeding Center, Ratchaburi Province (Thailand), Garuda Indonesia ensures that all required documents and procedures for transporting orangutans, which in this case are live animals, have met international regulations from the International Air Transport Association (IATA) as well as quarantine and customs regulations in Indonesia.
The nine orangutans from KUL who were brought by GA 821 arrived in CGK safely at noon, precisely at 14.00 WIB by a fleet of Airbus A330-900 neo, while two other orangutans departed from BKK with GA 867 arrived in CGK, in the afternoon at 17.45 WIB using A330-300.
Previously, Garuda Indonesia had also coordinated intensively with the Ministry of Environment regarding the readiness of the room (live animal room) for orangutans during transit in Jakarta as well as health check procedures carried out by quarantine and animal health officers before being sent back the next day to the destination cities. Jambi and Medan. The orangutan repatriation flight this time has an important meaning for bilateral relations between Indonesia and Thailand and Malaysia as well, where the momentum of repatriation of orangutans from Thailand also coincides with the commemoration of diplomatic relations between Indonesia and Thailand which have turned 70 this year.