Monday, 11 January 2021
Cathay Pacific Launches Freighter Service to Riyadh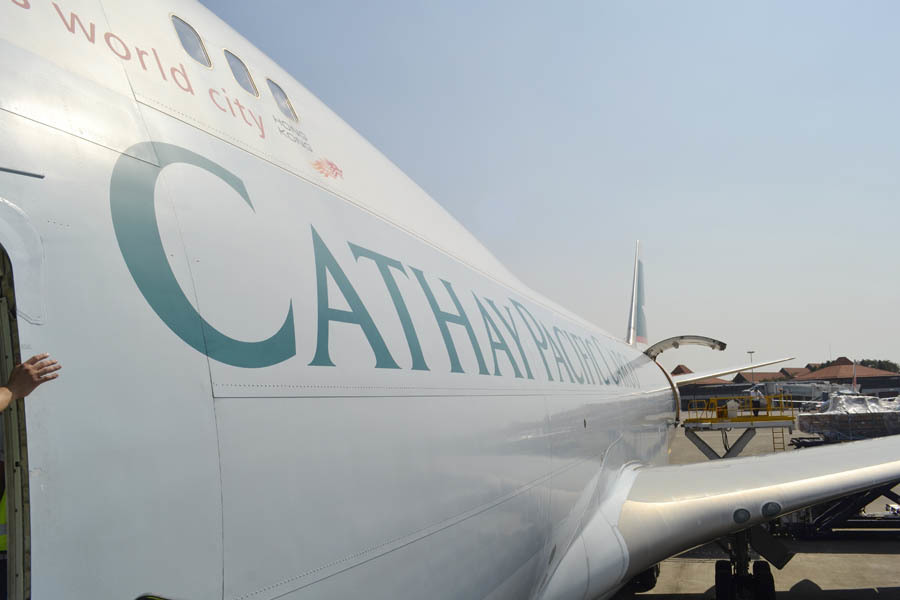 Cathay Pacific Cargo has launched a new scheduled freighter service between Hong Kong and Riyadh (RUH) which started 5th January 2021.

The airline has seen a growing demand for air cargo flights between Saudi Arabia and Hong Kong (HKG), a leading cargo and logistics hub in Asia.
Cathay Pacific Cargo operate the service using its Boeing B747-400 ERF aircraft for this service.

These new flights will meet the strong demand for shipments of e-commerce and other general cargo such as garments, providing our customers with reliable, efficient and direct air cargo services offering the high level of quality for which Cathay Pacific Cargo is known.
Flights will operate once per week every Tuesday with a stopover in Dubai (DWC) on the return flight to Hong Kong, with the following schedule:


* ferry flight