Wednesday, 21 October 2020
KLM Cargo Launches New Innovative App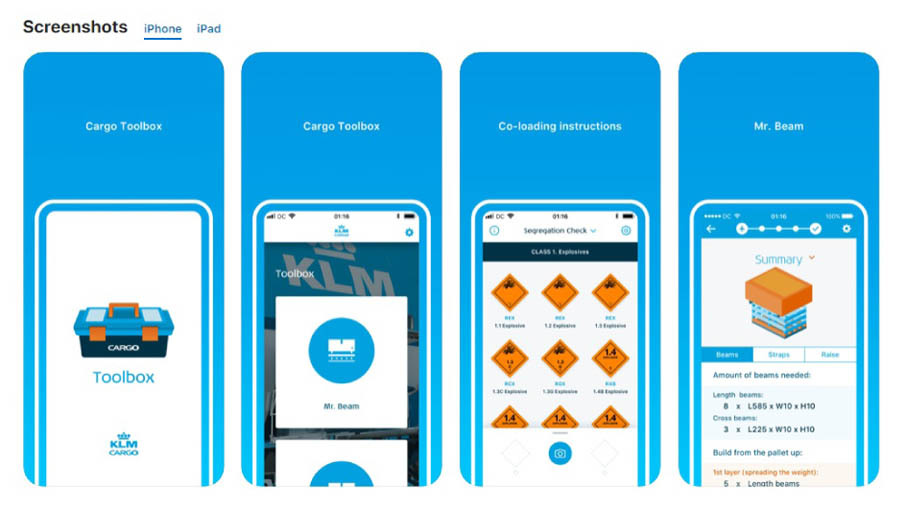 Air France KLM Martinair Cargo is trendsetter in creating awareness, but is also pioneer on tools needed to address key compliance and safety themes in the airfreight industry.
KLM Cargo Compliance Knowledge Centre (CKC) has developed a unique app for the airfreight industry, which can be used for so-called co-loading segregation checks (e.g. for dangerous goods), based on IATA norms.
KLM Cargo will be the first airline to start using this app and will make it available to all others in the sector, free of charge.

The 'Cargo Toolbox´ app has been specifically designed for airfreight employees worldwide, whose duties include segregating cargo.

In this way, KLM Cargo hopes to improve safety throughout the cargo chain, addressing key compliance and safety themes. This can only be achieved together with the entire cargo community, which means handling companies as well airlines. It doesn´t matter who you work for.

The app gives cargo staff an on-the-job tool. One can download the 'Cargo Toolbox´ from the App Store (Apple) or Google Play (Android). Once it has been downloaded, the app automatically adopts the language settings of the user´s phone.