Wednesday, 8 January 2020
Big Opportunity for Air Cargo Transshipment at Ngurah Rai Airport Bali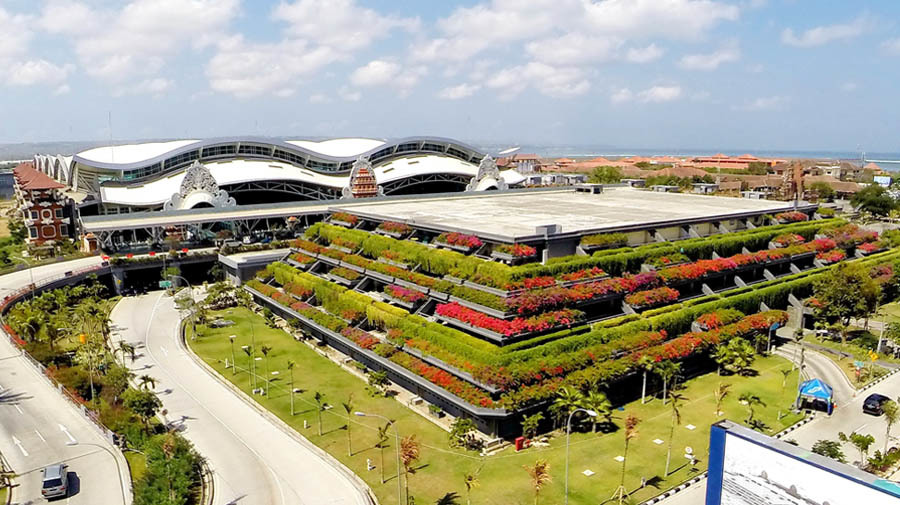 Air logistic roles are very important, not only to meet people's main needs, but also to distribute superior products and commodities domestically and internationally.
One of government's policies is a reliable air cargo services through airport expansion as a world scale cargo hub that is not only to give services for export and import, but also for transshipment.
In transshipment business, all cargoes from several countries of origins will transit or stop over at an airport and do series of activities that may give value-added like collecting, sorting, labelling, and packaging that should be adjusted with certain specification from each country of destination where the cargoes will be delivered so that the delivery process will be more efficient and economic of scale effect can be obtained.
The Ministry of Transportation through Transportation Research and Development Agency (Balitbanghub) conducted Focus Group Discussion (FGD) themed "Master Plan Draft of Transshipment Air Cargo at I Gusti Ngurah Rai International Airport Bali" in Denpasar, Bali, on Wednesday, 11th December 2019.
The Head of Balitbanghub, Sugiharjo said I Gusti Ngurah Rai International Airport, Denpasar was appointed as an Indonesia cargo hub for eastern regions considering its strategic location and connected to many international routes, even international flights that transit in Denpasar tend to have short travel time around 20-40 minutes compared to when they travelled through Changi Airport, Singapore.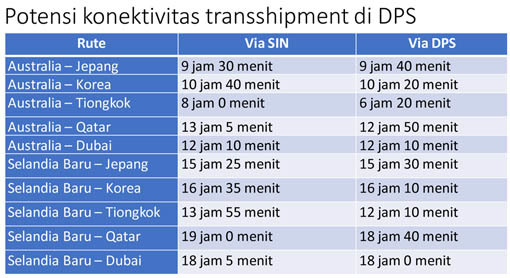 He said, transshipment is proven to be able to push the economy of one region rapidly, for example Singapore. FGD that is a part of joint researches between Air Transportation Puslitbang and Bandung Technology Institute (ITB) examined a transshipment potency at I Gusti Ngurah Rai Airport that focus on 4 (four) things, they are Demand Projection, Warehouse Facility Plan, Zonation Plan, and Economy Analysis.
Sugihardjo predicted PT Angkasa Pura I (Persero) as an airport operator coded DPS can obtain profit for about Rp. 51 billion per annum within the first 7 years. Meanwhile, cargo operator is possible to obtain about Rp. 262,6 billion for the first 8 years.
Meanwhile, cargo capacity at an airport will experience increase from the current capacity that is 300,000 per annum to become 1,000,000 ton per annum.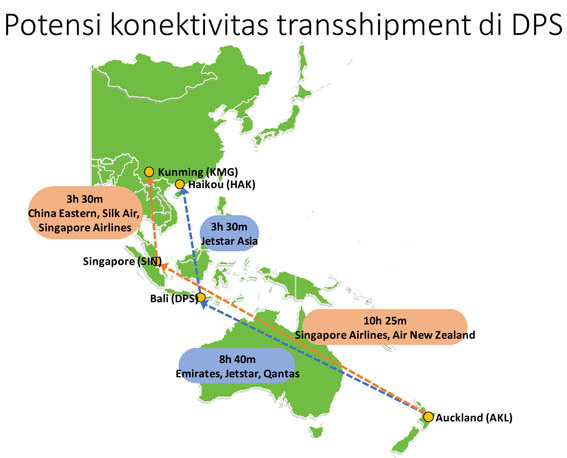 I Gusti Ngurah Rai International Airport was chosen as there have been 48 international routes served by 37 airlines. The goods/cargoes will be carried using a special air cargo freighter or passengers' airplane.
The master plan of transshipment air cargo at I Gusti Ngurah Rai Airport that have been produced through this activity can be used by the airport operator and become an example of transshipment cargo facility development at other airports in Indonesia.
In the future, there should be a regulation related to transshipment services as a collaboration result between the Central Government (The Transportation Ministry, Finance/Customs Ministry, Trade Ministry) and a Provincial Government.