Wednesday, 8 January 2020
Prospects Grow Bigger, Angkasa Pura II Becomes The Biggest Shareholder at Gapura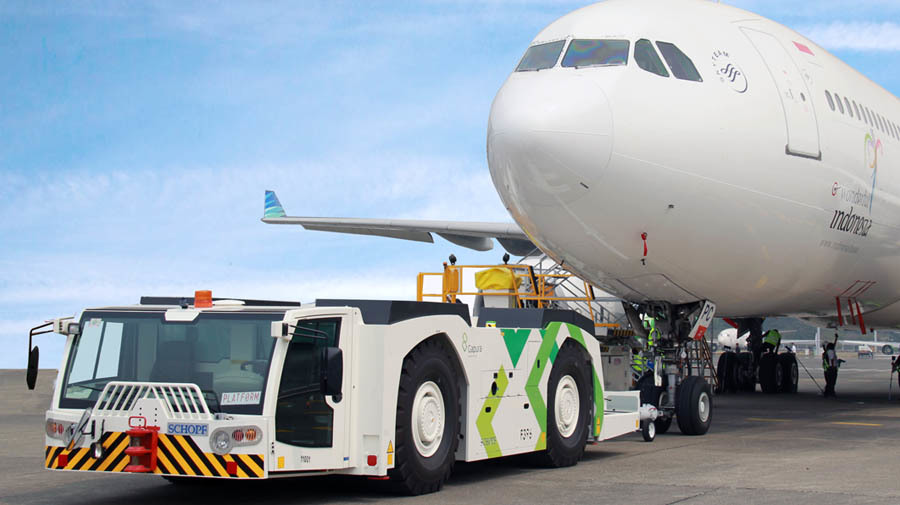 PT Angkasa Pura II (Persero) /AP II, a state-owned airport operator, added the portion of share holding at PT Gapura Angkasa (Gapura), a state-owned ground handling from 31.25 per cent to 46.62 per cent using rights issue mechanism. Therefore, AP II become a controlling shareholder at Gapura. Other shareholders at Gapura are PT Garuda Indonesia Tbk (45.62 per cent) and PT Angkasa Pura I (Persero) (7.76 per cent).
President Director PT Angkasa Pura II (Persero), Muhammad Awaluddin said Gapura is one of the best cargo handling providers in Indonesia and has prospects to be more developed ahead.
"As a controlling shareholder, we targeted Gapura Angkasa could be bigger like today by doing some expansions; and we also support to realize the efficiency in airline operation and airports," said Muhammad Awaluddin.
Focus on the future to integrate Smart and Connected Airport implementation under one ecosystem between airside and landside operation in airport operation.
In 2018, Gapura operated at more than 55 airports in Indonesia, handled 80 million passengers and 59 million passengers' baggage, and recorded on time performance level from each airline they served achieved 99.44%. Besides ground handling, Gapura also provide warehouse facility and air cargo services.
"The addition of shares ownership at Gapura is also AP II strategy to enlarge revenue contribution from the non-aeronautical business. We targeted the non-aeronautical revenue contribution to reach 50% of total revenue," said Muhammad Awaluddin.
Currently, the contribution for non-aeronautical revenue still 39 per cent, and the biggest still from aeronautical business for 61 per cent. So far, things that are in the aeronautical business are landing services, placement and aircraft scrapyard (PJP4U), airplanes' passengers service (PJP2U), and Garbarata (aviobridge) service.
Meanwhile, non-aeronautical businesses consist of space rental, area rental and concession at airport zone. Now, AP II has strategies to improve business performance of non-aeronautic such as looking for new business (new wave business) that is implemented by forming some subsidiary companies and share addition at Gapura.
In the future, through synergy program of AP II group, Gapura will expand their portfolio scope on passengers' services and operation, infrastructure services, including cargo and special cargo handling, and "3S+1C" (Safety, Security, Services and Compliance) aspects stabilization.
AP II's subsidiary company that has been founded by PT Angkasa Pura Kargo, PT Angkasa Pura Propertindo, PT Angkasa Pura Solusi and PT Angkasa Pura Aviasi.