Tuesday, 4 October 2022
SiGesit Couriers Have Experienced Easy Packages Delivery Using Electric Motor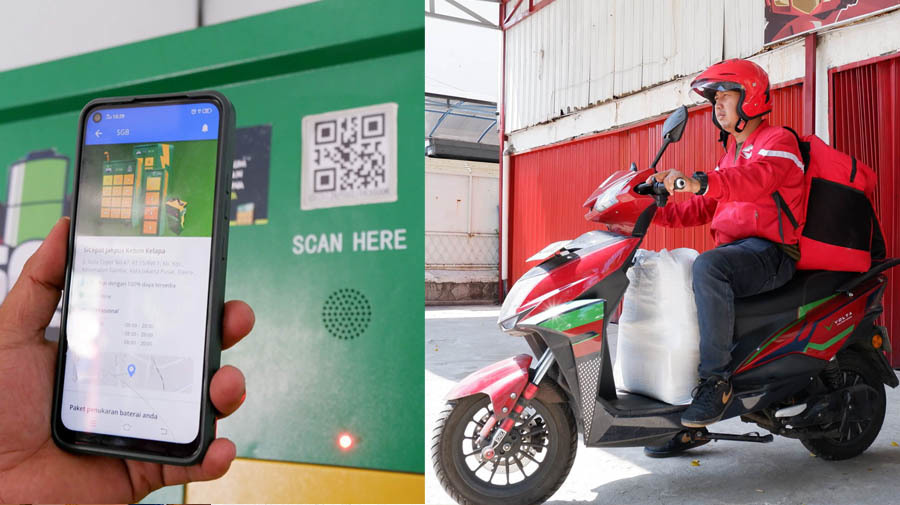 SiCepat Express (SiCepat) has made some innovations, collaboration, and business expansion to provide logistictics services to people. One of the innovations is the electric motor use, namely 'Volta" as the operational units for SiGesit couriers.
The use of electric motors is a form of SiCepat commitments to support the government missions to migrate to the ecosystem of Battery base Electric Vehicles (KBLBB), and to contribute in eliminating carbon emission.
Motor that is an electric motor with Battery Exchange System that can go through up to 60kms. The use of electric motors by SiCepat can be strengthened with Battery Exchange System Web at several SiCepat's booths.
Syaiful Ikhsan, Deputy Coordinator of Last Mile of SiCepat Booth at Kebon Kelapa, Gambir, Central Jakarta, said that the Volta electric motor is the right solution for SiGesit couriers to save operational costs, especially in delivering packages.
"The daily costs of an electric motor is, obviously, cheaper than conventional motorcycles. Moreover, the machine of the motors sounds softer and environmentally friendly; it also has dynamic speed."
Previously, Syaiful used to carry 40-50 packages with a gasoline motorbike in one time trip, now after using an electric motorbike, he can carry more packages, ranging from 100 to 150 packages. This is due to the capacity of the electric motor which can carry packages up to 200 kg.
Meanwhile, for one day use, Syaiful usually spends two batteries that are fully charged.
Similar claims were also expressed by Adi Syahbani, SiGesit Last Mile Cargo Cibinong outlet, Bogor. He said that the use of an electric motor can ease him to work and do daily activities. He uses an electric motor to travel from Bogor to Jakarta, requiring only two battery changes.
SiGesit couriers can monitor battery conditions with the SGB Mobile application and exchange batteries at an SGB station available at several SiCepat Outlets. In addition, with the SGB mobile application, SiGesit couriers can also purchase packages via mobile phones.
Ivan Humiras, SiCepat Last Mile SiGesit Tarumajaya booth said that an electric motor user only needs about nine seconds to exchange an empty battery with a new one. And it takes 1-2 hours to charge the battery. In addition, electric motors can provide a new experience for couriers which is certainly more concise, easier, and friendly. These benefits can be achieved because the electric motor uses an electric dynamo that minimizes vibration like a conventional engine.
The switch from fuel to SGB in motor vehicles will certainly reduce carbon emissions (air pollution) so that the environment is cleaner and emission-free. Not only does it have a positive impact on the environment, this electric motor will also automatically improve the performance of SiGesit couriers on the way to shuttle packages to their destinations. SiGesit can also be more flexible and can serve consumers more quickly.