Thursday, 15 November 2018
Citilink to assume managerial control of Sriwijaya Air Group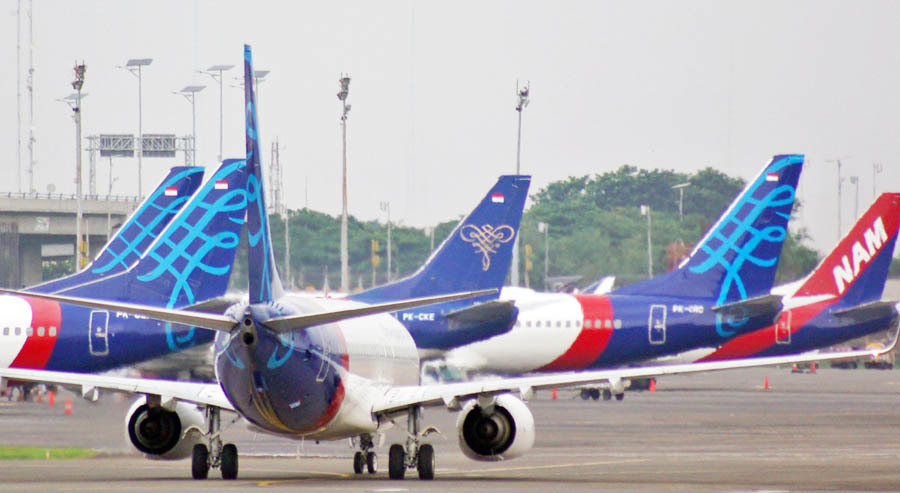 Garuda Indonesia Group, through its wholly-owned subsidiary Citikink, has signed a joint-venture agreement with Sriwijaya Air Group wherein the LCC will take over the operational management of Sriwijaya Air (SJ, Jakarta Soekarno-Hatta) and NAM Air (IN, Jakarta Soekarno-Hatta).

Under the terms of the deal signed in Jakarta on Wednesday, November 9, Citilink's oversight will also include Sriwijaya Air Group's financials.
"This joint venture is intended to help Sriwijaya Air Group improve its operational and financial performance by helping Sriwijaya Air to fulfill their commitments or obligations to third parties, including those within the Garuda Indonesia Group," Managing Director of Garuda Indonesia, Ari Askhara, said in a statement.
He added that Garuda Indonesia Group would benefit from the synergies the joint-venture will bring to both companies including greater network reach and increased capacity. The possibility of Garuda gaining equity in Sriwijaya will be discussed at a later point in time.
The two groups combined will control a 51% share of the Indonesian market that has thus far been the domain of Lion Air Group.
"We hope that the JV, which will be managed by Citilink, will assist in the recovery of Sriwijaya Air Group amid an increasingly competitive aviation market," PT Sriwijaya Air's Managing Director, Chandra Lie, added.
Sriwijaya Air operates five B737-300s (to be phased out by the end of 2019), six B737-500s, twenty-three B737-800s, and two B737-900(ER)s on a network where 97% of its weekly seating capacity of 307,816 seats/week is deployed on domestic Indonesian flights. The remaining 3% is split between China, Malaysia, East Timor, and Sri Lanka.
Its Nam Air subsidiary operates six ATR72-600s and eleven B737-500s on flights to 54 cities across Indonesia with Dili in East Timor its only international destination.