Thursday, 3 December 2020
The Celebration of JNE's 30th Anniversary "Happy Together" Went Great Even Though It was Celebrated Virtually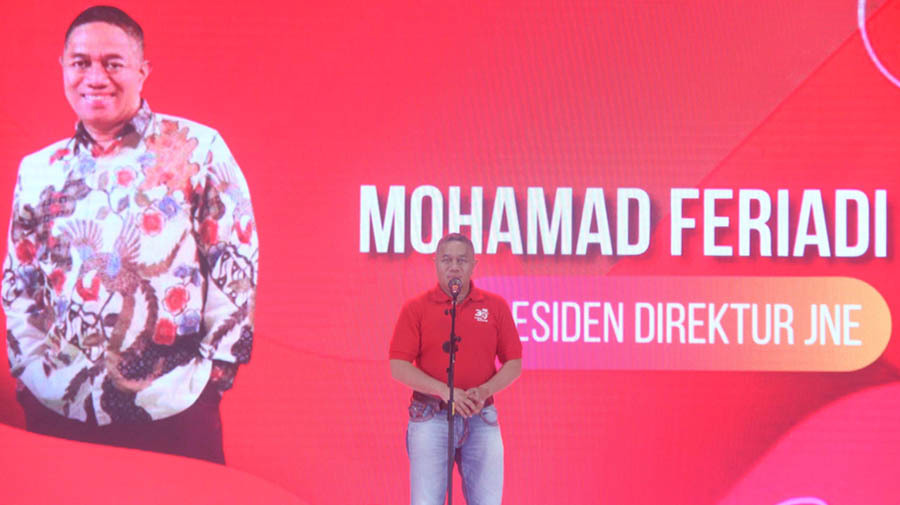 Reporting from jnenewsonline.com, JNE's 30th birthday celebration this year was held virtually, which is different from previous years. This condition adjusts the Covid-19 health protocol, which is still a global epidemic.
Taking the theme "30 Happy Years Together", the event which was held on Sunday (29/11/2020) from 10.00 - 13.00 WIB at the JNE Megahub in Tangerang, Banten, was attended by finite invitees of managerial by implementing health protocols.
The ceremony, which was held for the first time virtually, was witnessed by all employees through the Zoom application and the JNE Youtube channel. The celebration was hosted by the famous MC Ayu Dewi and Indra Herlambang, which was followed by a prayer session with 50,000 JNE Knights (Ksatria) and Heroines (Srikandi) led by prominent Ulama Syeikh Ali Jaber.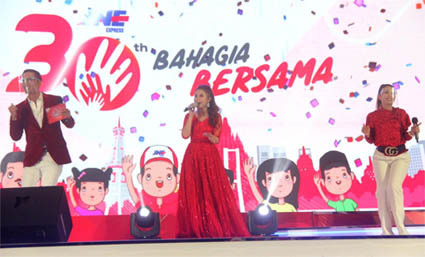 After that, the event continued with the cutting of nasi tumpeng by M. Feriadi as the President Director of JNE as a symbol of the start of the 30th Anniversary event. As a company that has spiritual values, the management also provides donations to orphans and is enlivened by the performance of FDC Kids.
"In running a business, JNE has the tagline 'Connecting Happiness' which means delivering happiness. The meaning is broad, so if we talk about JNE, it is not only about package delivery, but in various aspects in every community life. This is because four sectors, namely human resources, infrastructures, information technology, and the surrounding environment, are the company's main concerns," said M. Feriadi.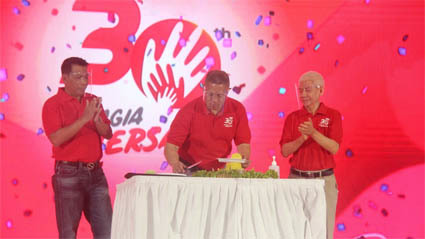 Even though it was held virtually, JNE still gave joy like the previous years. The committee held a series of internal activities, namely, a photo competition with the theme "JNE Anniversary Celebration" until the end of November, Nasi Tumpeng Cutting Events, Pilgrimage to the tomb of the founder of JNE late. H. Soeprapto Soeparno, and Khataman reading the Al-Qur'an on November 26, 2020.